Thank you for joining us tonight
Congratulations to all our winners and finalists, and thank you to all our friends and sponsors for making this happen this year.
Download the winners book

Winners 2019
Bar or Restaurant
Tingtai Teahouse
by Linehouse
GRAPHICS: SIGNAGE AND WAYFINDING
Bayswater College
by Tigg + Coll Architects and Paintshop Studio
PUBLIC SPACE SCHEME
Qujiang Creative Cultural Centre
by The Oval Partnership
LIGHTING PRODUCT
Vault
by Ateljé Lyktan/Fourmation
PUBLIC SECTOR
Cloud of Luster Chapel
by KTX ArchiLAB
FLOOR COVERING
iD Revolution
by Tarkett
MIXED-USE DEVELOPMENT
Spanish City
by ADP
RETAIL SPACE
SND
by Various Associates
PUBLIC, LEISURE OR OFFICE FURNITURE
Numo Chair
by Aeris
HOTEL
Nobu Hotel London
by Ben Adams Architects
SURFACES
Muse Acoustic Wall Panels
by Woven Image
WORKSPACE ENVIRONMENT SMALL (under 40,000 sq ft)
The Beecroft Buildign
by Hawkins\Brown
WORKSPACE ENVIRONMENT LARGE (over 40,000 sq ft)
Fitzco / Momentum / Weber Shandwick
by Gensler
LIGHTING DESIGN
Royal Opera House
by StudioFractal
MUSEUM OR EXHIBITION SPACE
Hintze Hall, Natural History Museum
by Casson Mann
LEISURE OR ENTERTAINMENT VENUE
1Rebel Victoria
by Studio C102
2019 PRODUCT OF THE YEAR
Rakino
by Morgan
UK PROJECT OF THE YEAR
WPP Amsterdam Campus, Amsteldok
by BDG Architecture + Design
GLOBAL PROJECT
Qujiang Creative Cultural Centre
by The Oval Partnership

and our special reader-voted awards
BREAKTHROUGH TALENT OF THE YEAR
Studioshaw
PRODUCT DESIGNER OF THE YEAR
Adam Nathaniel Furman
INTERIOR DESIGN PRACTICE OF THE YEAR
Softroom
OUTSTANDING LIFETIME CONTRIBUTION TO DESIGN
Sarah Wigglesworth
Congratulations to all our winners and to everyone else who submitted entries, and we hope all that attended our party had a fantastic time.
Click here to see photos of the 2019 event.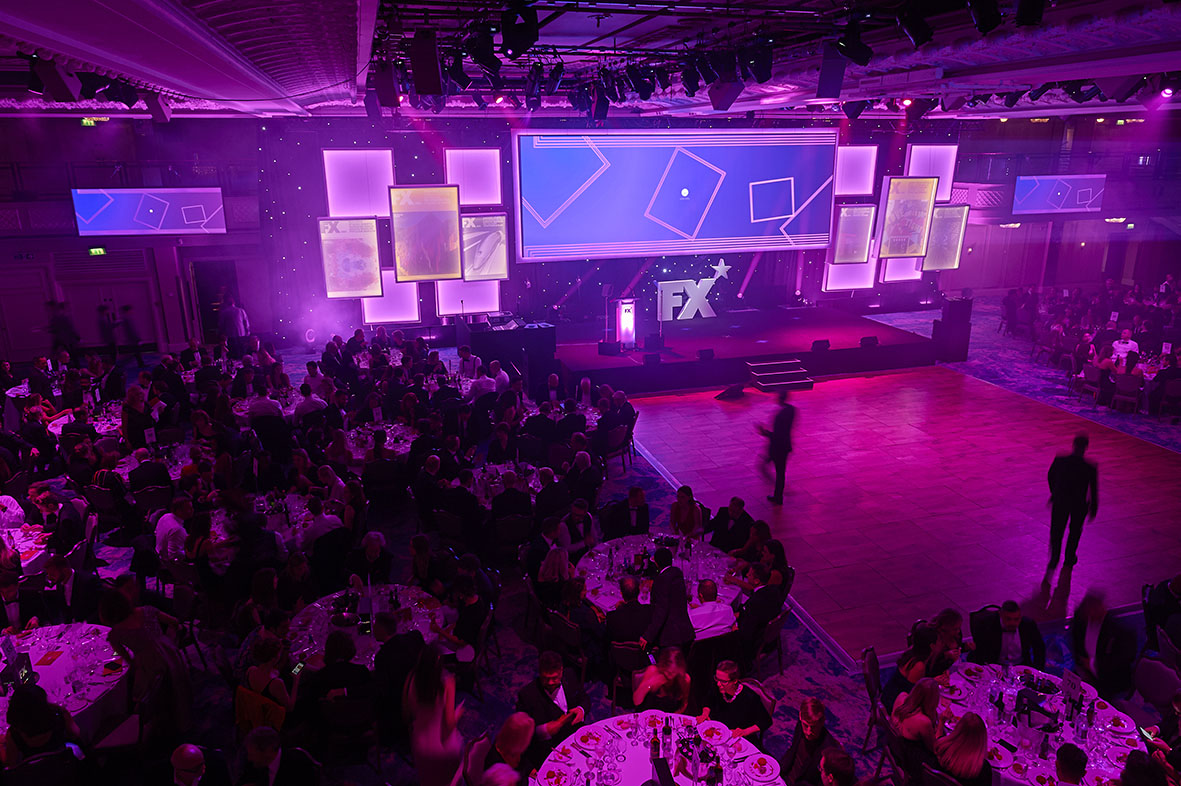 Venue
2020 has seen us have to cancel our usual party at the JW Marriott Grosvenor House hotel because of Covid-19, but we still have your fabulous entries and a magnificent panel of judges who are judging your submissions now. We will announce the winners on Wednesday 25 November at 7.30pm online, so please pre-register now to join us.
We look forward to celebrating with you virtually, and we'll be back for the party at the Grosvenor House hotel in 2021!